Main page
»
180grain FP BB NLG .401 (.402) Hi-Tek Coating Hard Cast Lead Bullets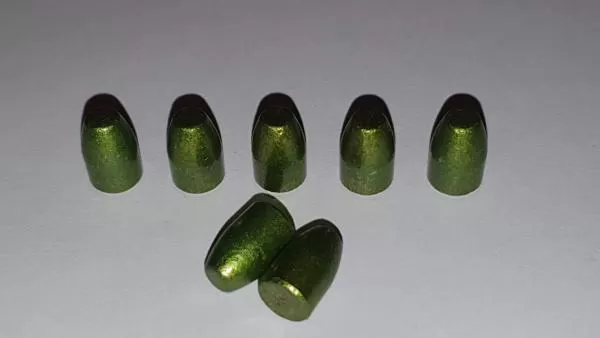 180grain FP BB NLG .401 (.402) Hi-Tek Coating Hard Cast Lead Bullets
.40 S&W 180grain FP Bevel Base NLG .401 (.402) Hi-Tek Coating Hard Cast Lead Bullet, NLG

Made from hardball lead (92% lead / 6% antimony / 2% tin)
Brinell hardness: 16

Please choose between .401 or .402 diameter when ordering!

Advantages of the coating:
​coated with Hi-Tek Coating, the Original from J&M Specialized Products P/L, Australia

clean fingers, clean reloading dies

no more greasing of the bullets necessary (bullets are ready for reloading!)

The bullets are calibrated after coating

lower smoke when firing compared to greased bullets

no smell of paint, no paint deposits in the barrel

Lead core completely enclosed (also at the bullet base)

Coating does not contain PTFE or Moly and is not abrasive

No barrel leading, clean barrel
Customers rate our bullets:
Unfortunately there are no review yet. Be the first who rate this product.